It's known as the most exciting two minutes in sports, the 'Run for the Roses' and our favorite excuse to wear over-the-top fascinator hats and drink mint juleps: it's the Kentucky Derby!
Since 1875, the Kentucky Derby has taken place the first weekend of May at Churchill Downs in Louisville, KY. This year, the date was pushed back for the first time in history since WWII, to September 5 in hopes that fans would be able to attend. Yet, 2020 had other plans and no spectators were allowed into the arena, with hopes of preventing the spread of COVID-19.
What may not hit the bigger headlines of that weekend is the Kentucky Oaks race, or 'Run for the Lilies'. This specific race is the filly (female) equivalent to the Kentucky Derby thoroughbred race, and is typically held one day before; this year the fillies raced on Sept 4, 2020.
Nine horses qualified for the race, and a tough little bay filly 'Shedaresthedevil' consigned from Hunter Valley Farm flew across the finish line in first place.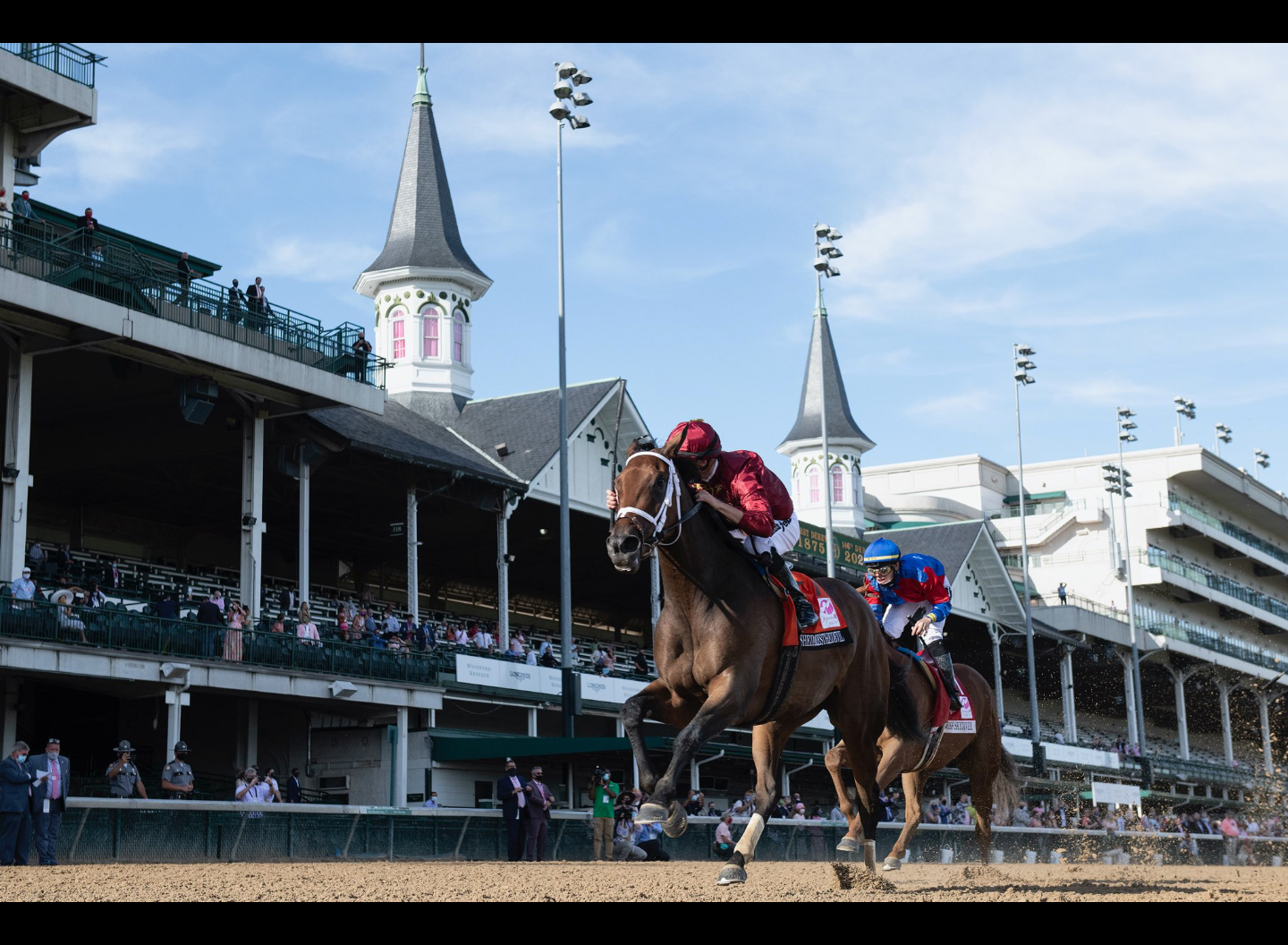 photo credit: © Mathea Kelley
This impressive win was a huge upset with odds of 20-1, meaning the probability of coming in first was extremely unlikely. In other terms, for every 21 possible outcomes, the odds are that 20 will be a certain outcome (loss), and 1 will be another outcome (win). 'Shedaresthedevil' now boasts a 5-2-2 record and is happily taking a break until her next big race.
It's rumored that the extravagant fascinator hats bring good luck to the derby, and in 'Shedaresthedevil's' case, the hats waved in her favor. Here at Totally Chocolate, we believe the hats and masks gave this filly the right juju! This past July, we worked with her consigner Hunter Valley Farm to produce custom face masks, featuring the farms beautiful logo. The lucky few folks able to enter the arena for race day (owners, trainers and family) wore face shields, masks and of course, hats.
While our custom designed masks may have had zero impact on the outcome of the race, we're sure glad to have attributed to the safety of the lovely folks at Hunter Valley Farm, and to learn the winning story of 'Shedaresthedevil'.