Do you want to add some octane to your marketing campaign and "drive" customers to your dealership? Keep on reading!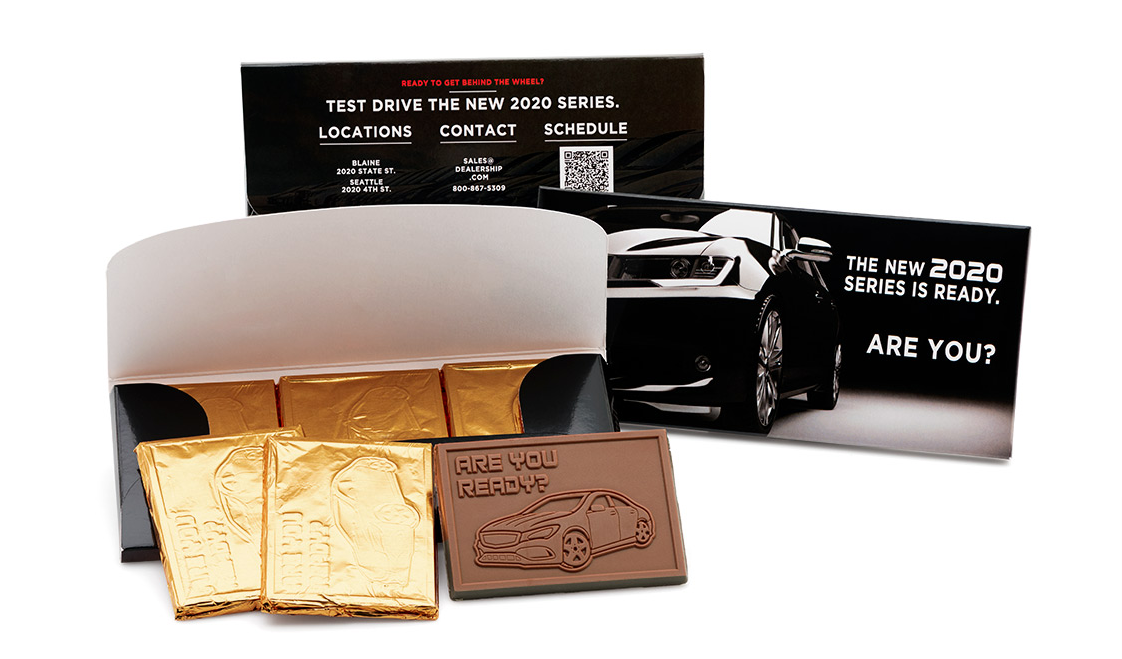 The US is the second largest automobile market on the planet. In fact, the first three quarters of 2019 saw over 12,000,000 vehicle sales in the US alone. – (//www.best-selling-cars.com/international/2019-latest-international-worldwide-car-sales/)
"According to the National Automobile Dealers Association, 16,708 franchised dealers were registered and active in 2016.
This number does however not include the used car dealerships. According to IbisWorld, there were 139,501 businesses actively dealing in used cars.
Here's some highlights from 2016's franchised dealers:
•  A record 17.5 million new vehicles were sold.
•  Total new-vehicle sales topped $995 billion.
•  Dealerships wrote more than 300 million repair orders, with service and parts sales of nearly $110 billion.
•  Franchised dealerships directly employed more than 1.1 million workers" – (//www.quora.com/How-many-car-dealerships-are-in-the-US)
After reviewing the above statistics, you might ask, "Is it possible to stand out from the crowd and produce amazing and productive marketing campaigns?" The answer is a definite YES!
Listed below are 5 creative marketing ideas that can boost your visibility and consumer outreach:
1. Location Based Advertising (geo-marketing)

Location Based Advertising (LBA) is not a new concept. It has been around for about 10 years. LBA combines mobile advertising and marketing with location-based applications. Some examples of location-based applications are traffic, map and weather apps, shopping delivery apps, fuel cost comparison apps, and hotel perk apps, to name a few.
With more consumers "on the go" and communicating regularly via their mobile devices, LBA has become more mainstream. Additionally, this can also create a more enhanced experience for the consumer. Geo-marketing delivers marketing ads to consumers based upon their current mobile location. "Location" has become an integral part of our lives. For example, Facebook allows members to add their location to their posts. Taking advantage of the constant movement of consumers and targeting their locations with your content-rich ads or banners can truly strengthen your marketing program.
One more bit of interesting LBA data: "Location data continues to be an effective tool for marketers — almost 9 in 10 marketers said location-based advertising and marketing resulted in higher sales, followed by growth in their customer base (86%) and higher customer engagement (84%)." – (//www.factual.com/blog/factuals-2019-location-based-marketing-report/)
2. Post YouTube Videos to Establish Expertise
Get in front of potential customers via YouTube videos. Videos can create an opportunity to engage on a personal level. For example, you may want to create videos in the fall to explain to (or remind) customers that it's time to check their tires, winterize their vehicles and inspect the condition of their wiper blades. Alternatively, videos for the spring/summer season could include reminders to check tread on tires (or remove studded tires) and inspect battery levels.
Perhaps you want to spotlight the strengths of your dealership. Do you participate in community activities or charities? You may want to tell stories of local organizations that your company supports. By the same token, you can choose to create a monthly video that highlights an employee. Do they give exceptional customer service? Have they gone above and beyond toward making customers feel understood and appreciated?
If you are a laid-back establishment, humorous videos may be advantageous. On the other hand, if you are a high-end luxury dealer, you may want to post videos with a more sedate (yet informative) flavor.
3. Be Social
Social media is an extremely beneficial marketing platform. Nearly EVERYONE is, in some way or another, connected via social media. Digital connectivity through LinkedIn, Instagram, Facebook, Twitter, WordPress (or other blog platforms) can truly boost your visibility. Furthermore, a strong social media presence can help you build strong brand intimacy. The more you are seen, heard and felt, the more familiar and trusted you become. Of course, you will ultimately want to use social media to build relationships.
Does your dealership have a blog? Do you create timely, informative, detail-rich articles that entertain and educate at the same time? In order to create trust and brand recognition, you will want to provide extraordinary value. At the same time, you can use social media to tell stories. People love stories! Especially those that involve emotion.
After all, most consumers are more invested in the emotion that a product or company produces (not necessarily the cost of the product or service). Be authentic with your media presence and content and put relationships at the forefront of your marketing.
4. Celebrate Your Dealership's Open House
Who doesn't love a celebration?
A company open house is a perfect time to invite future customers and community members to learn about your place of business. It is also an opportunity to emphasize your dealership's values and culture. After all, an open house gives a feeling of connection and excitement for the future. This is a perfect opportunity to keep your company top of mind; it is also an event you can use to up your marketing game.
With this in mind, you can let your creativity flow and organize a celebration that engages and involves your community. Is your open house in the summer? Have a block party! Hire a food truck! Provide a kiddie bouncy house! And, anyone who test drives a vehicle during the block party (and purchases a vehicle) receives a discount. You can even provide a free car wash to all guests.
If you're planning a winter open house, you can turn your dealership into a winter wonderland. Install a photo booth for wintry festive photo ops. Offer warm, hearty snacks such as soups and mini sandwiches. Additionally, you can set up a do-it-yourself hot cocoa bar. Offer a test drive with "Santa." Any purchases during the open house celebration can include a discount or perhaps a company donation in the purchaser's name to an organization that provides gifts to needy families.
And be sure include a parting gift for each guest. (A Belgian chocolate-draped cookie is a wonderful choice!) Not only is it a scrumptious treat, it's also fully customizable. Your logo or open house theme can be engraved on each cookie.
5. Engage With Virtual Reality
Invite consumers into your showroom – from the comfort of their own home. Let's face it, we are living in a time of convenience. If you think about it, the WORLD is at our fingertips. Most specifically, via our mobile devices. As a result, consumers often shop virtually. But, take heart. You can invite consumers into your showroom – from the comfort of their own homes.
Ahhh, the QR code. Remember that? No, it's not dead! In fact, this little white box with squares and lines and pixels can be a truly creative marketing tool! You will need a list of prospects, and you will need to get that code to consumers in your area. Fortunately, we at Totally Chocolate can help you with that. (Read about dropshipping here.)
For example, you can send out a fully custom Printed Envelope Trio. The full cover printed package can include the QR code, photos, messages, and even a story about your dealership or promotion. When your recipient opens the package, they can scan the QR code and instantly gain entry to your virtual showroom. While they relax and enjoy the sweet, luxurious treat, they are combining the taste and scent of decadent chocolate with visuals of how your dealership may be able to make their dreams of a vehicle purchase come true.
You can give them an immersive experience via photos, but video is even more engaging. You can even include a virtual test drive and have them imagine sitting in the driver's seat. Immersion is key. Studies have shown that taste, smell, touch and vision all combine to create an emotion. And consumers make purchases based upon their emotions. You are feeding your customer's need for convenience, while at the same time utilizing a stunning and creative marketing avenue.
Be creative and utilize your dealership's strengths to design a marketing plan that will boost your visibility, customer relationships, and ultimately, sales.